Belstay Venezia Mestre - Marghera
45.47454719

,

12.21479058
112US$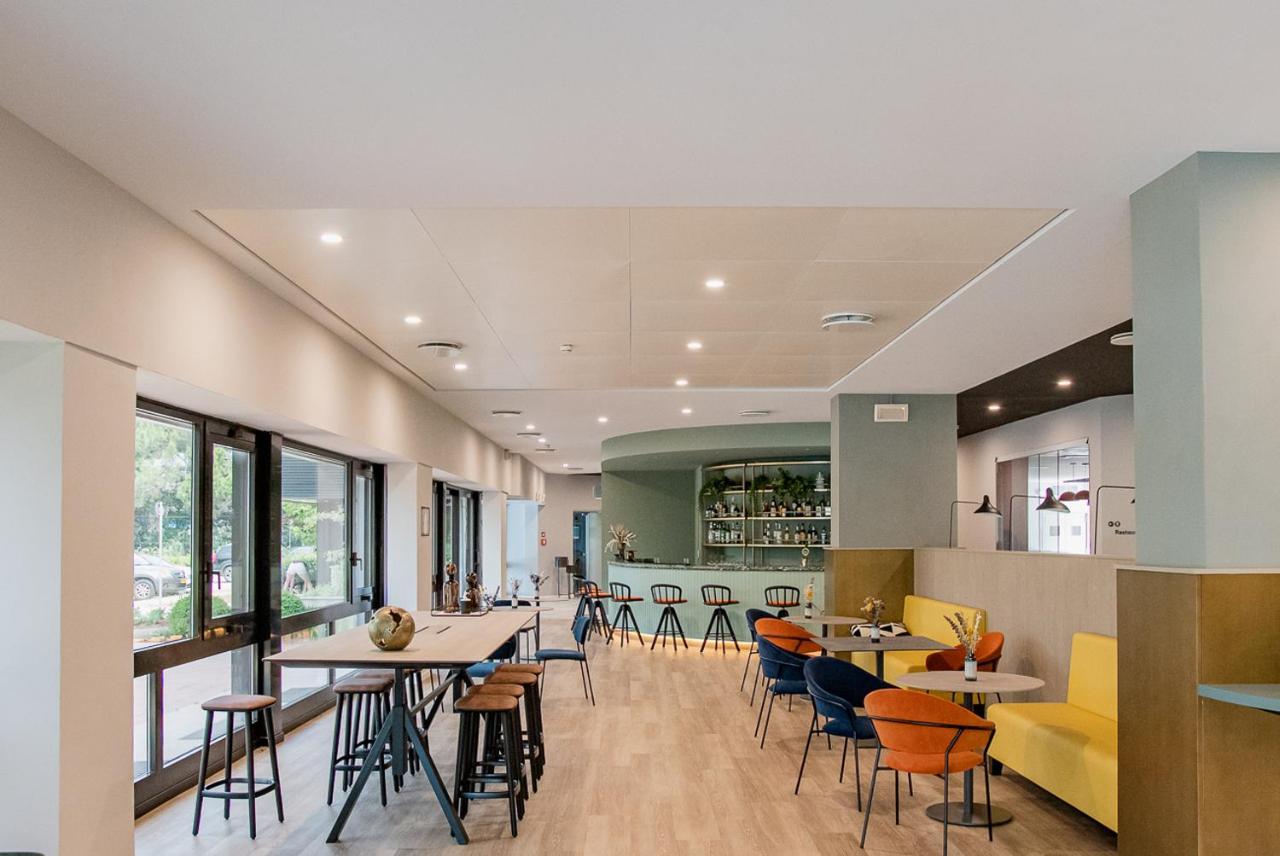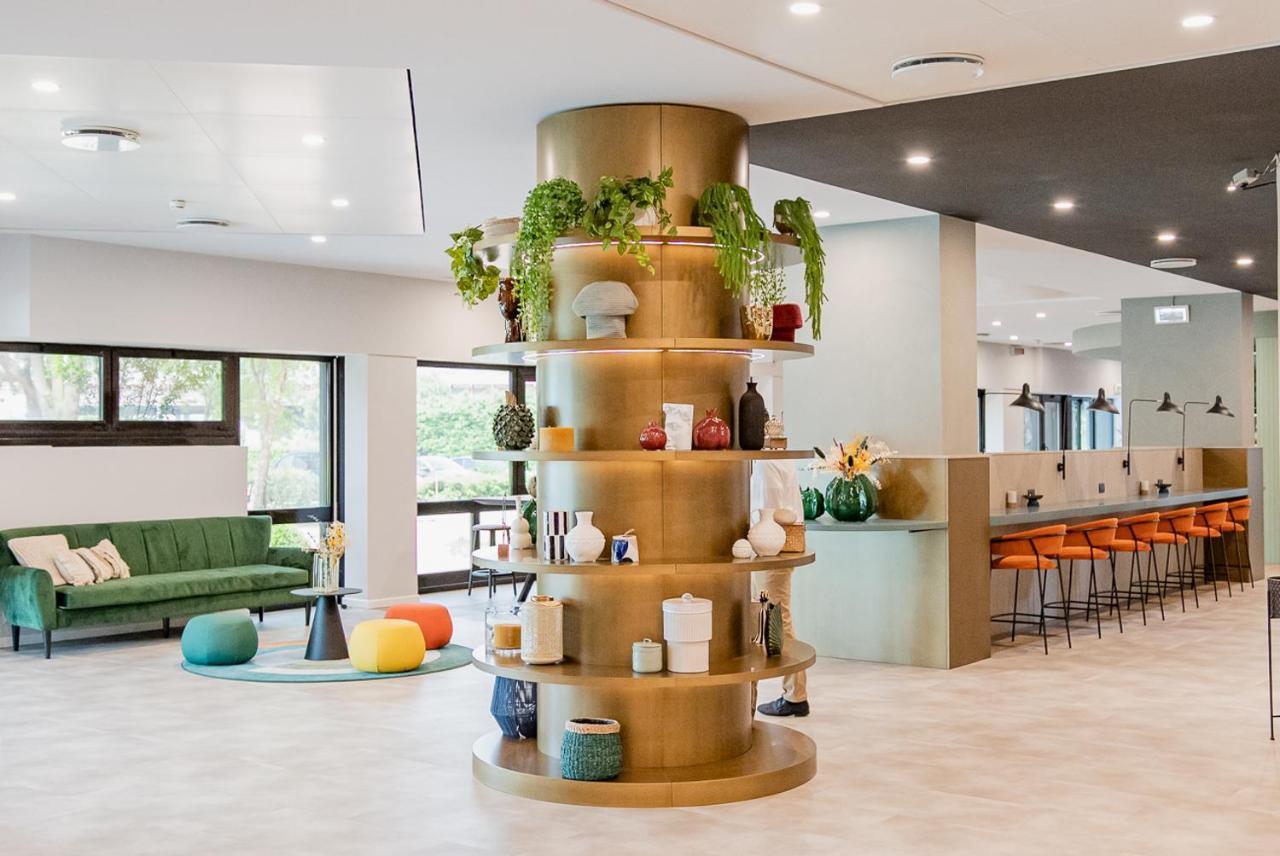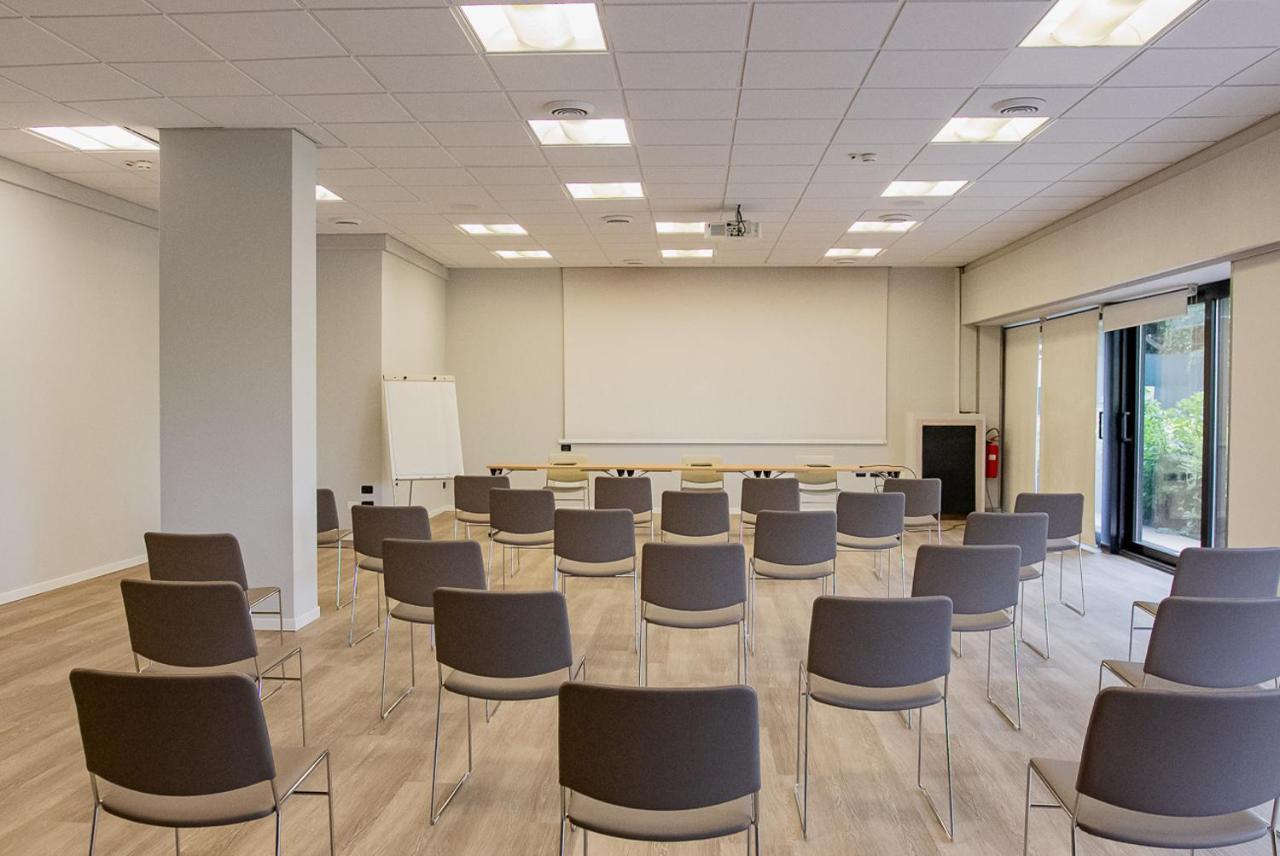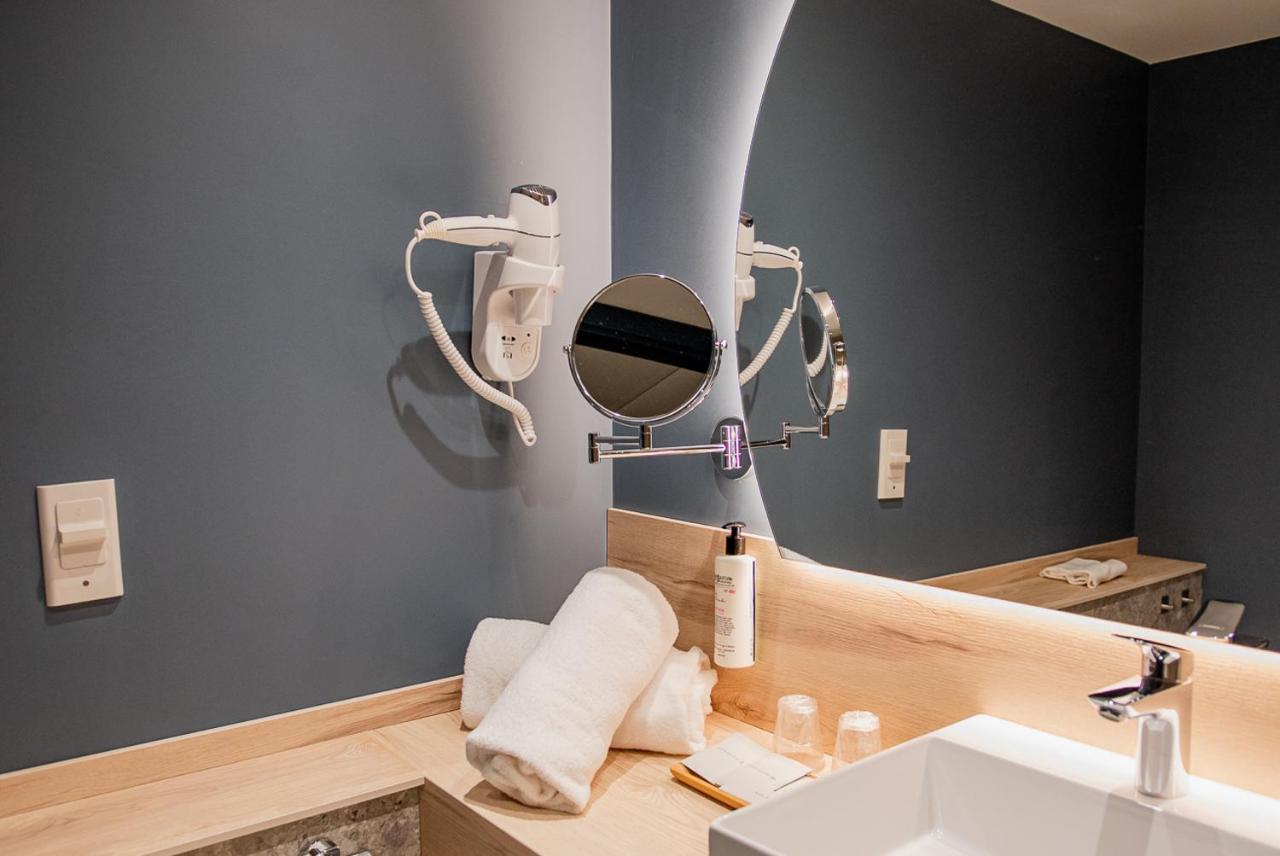 Highlights
Hotel Awards
According to guest reviews, the hotel has been rated as 
Use Badge
Address
Rotonda Romea 1/2
,
Marghera
,
Italy
,
30175
, Area Nord
Overview
Belstay Venezia Mestre Marghera is 4-star accommodation set 2 miles away from the city park "Parco Pubblico s Giuliano". This inn offers Wi-Fi throughout the property and has a work desk and a xerox.
Location
Centro Culturale Candiani is also located 1.6 miles from the Marghera hotel. The accommodation is located relatively close to Technology Park. Explore the historical sights of Marghera starting with the expansive 19th - century fortress "Forte Marghera" set a 10-minute drive away.
Thanks to a location at the edge of a train station, Belstay Venezia Mestre is well-connected with other parts of Marghera.
Rooms
This hotel welcomes guests to 188 rooms, some of which comprise a dining area and 2 connecting rooms, and offer self-catering options like a coffee machine and a minibar. Along with carpeted floor, they also have a couch and a work desk. Providing showers, the bathrooms are also equipped with a hairdryer and free toiletries.
Eat & Drink
There is a restaurant for guests to enjoy their meal. Pecora Nera offers Italian meals and lies minutes' driving from this Marghera property.
Leisure & Business
Guests can work out in a fitness center during their stay. Corporate travelers will benefit from a meeting room and a business center available on site.
Internet
Wireless internet is available in the entire hotel for free.
Guest Parking
Private parking is possible on site for free.
The hotel personnel speaks English, German, French, Spanish, Italian, Portuguese.
Year renovated:   2009.  Number of floors:   4.  Number of rooms:   168.
Former name: holiday inn venice - mestre marghera
Best-Rated Holiday Inn Hotels & Resorts Hotels around Marghera
Holiday Inn Hotels & Resorts is a well-known brand that caters to the needs of its guests with the value of comfort and convenience. The hotel offers a wide range of amenities, including fitness centers, swimming pools, and complimentary breakfasts. Guests can expect exceptional service from staff who go above and beyond to ensure a memorable experience. With over 1,100 hotels worldwide, Holiday Inn Hotels & Resorts is the perfect choice for both leisure and business travelers.
185 reviews

120$ / night

895 reviews

65$ / night

414 reviews

108$ / night

2180 reviews

139$ / night

645 reviews

111$ / night

682 reviews

69$ / night

638 reviews

142$ / night

473 reviews

154$ / night
Facilities
Most popular facilities
Food/ Drinks
Bar/ Lounge area
Restaurant
Snack bar
General
Wi-Fi
Parking
Baggage storage
24-hour services
Food/ Drinks
Fitness/ Gym
Laundry
TV
Sports & Fitness
Fitness center
Fitness studio
Services
Room service
Housekeeping
Laundry
Dry cleaning
Tours/Ticket assistance
Happy hour
Dining
In-room breakfast
Restaurant
Snack bar
Bar/ Lounge area
Packed lunches
Special diet menus
Buffet breakfast
Business
Business center
Meeting/ Banquet facilities
Fax/Photocopying
Children
Children's menu
Children's play area
Spa & Leisure
Garden area
Leisure/ TV room
Room features
In-room air conditioning
Heating
In-room safe
Mini-bar
Garden furniture
Tea and coffee facilities
Ironing facilities
Bathroom
Hair dryer
Free toiletries
Media
Flat-screen TV
Cable/ Satellite television
Paid movies
Telephone
AM/FM alarm clock
Good to know
Check-in
from 15:00-23:59
FREE
Check-out
until 11 am
FREE
Children & extra beds
There are no cribs provided in a room. 
Pets
Pets are allowed on request.
Rooms and availability

Bed options:

2 Single beds or 1 Double bed

Max:

2 persons

Bed options:

Sleeping arrangements for 3 persons

Max:

1 person

Bed options:

Sleeping arrangements for 4 persons

Max:

1 person
Location
Rotonda Romea 1/2
,
Marghera
,
Italy
,
30175
, Area Nord
City landmarks
Nearby
Restaurants
Hotels nearby
Piazza San Marco
Centro Storico di Venezia
2.1 mi
Viale Stazione
Venezia Mestre railway
1.5 mi
Via C. Beccaria
Chiesa dei Santi Francesco e Chiara d'Assisi
4100 ft
Via Padre Egidio Gelain 1
Marghera Citta Giardino
3200 ft
Isola della Certosa 1
Venezia Certosa Marina
1.0 mi
Mall
In'S Mercato S.p.a
2500 ft
Piazza E. Ferretto
Torre dell'Orologio
2.0 mi
Mall
Panorama Centro Commerciale
3100 ft
Church
Chiesa S. Antonio
3000 ft
Targa ai martiri delle foibe giuliani e dalmati
3100 ft
Chiesa di Sant'Antonio
3200 ft
Church
Chiesa della Madonna della Salute
3300 ft
Madonna della Salute
3200 ft
Via Daniele Manin 39
Chiesa di San Rocco
1.9 mi
Church
Parrocchia Santa Maria Immacolata di Lourdes
1.3 mi
Centro Sociale Rivolta
1.3 mi
Via Cesare Battisti Largo Divisione Julia
Galleria Matteotti
1.8 mi
Mall
C+c Cash & Carry Marghera
5200 ft
Via Fratelli Bandiera
Chiesa della Rana
5300 ft
Mall
Panorama Centro Commerciale
2000 ft
Restaurant
Pasticceria Milady
4600 ft
Restaurant
Ristorante Pizzeria Santa Anna
3300 ft
Restaurant
Ristorante History
3300 ft
You can book a shuttle, once your reservation is complete.
Reviews of Belstay Venezia Mestre
Colin

Worth its 4 stars. We greatly enjoyed our good sized room.

Andrew

This hotel was good base for exploring Venice, loved it. Very spacious room with Wi Fi. There is restaurant Alla Bell'Italia at the premises. Moreover, parking was onsite.

Can't fault anything about it.

missing

Friendly staff!

A few years ago, shuttle bus to Venice was still a hotel service. Must be paid now... The same applies to the parking costs on the hotel's own grounds. (there were no other options) Hotel was booked for 2 nights due to visit to Venice.

missing

Big beds, staff at reception,

Noise from housekeepers, staff in restaurant for breakfast very rude, far from bus station

missing

It was excellent hotel in Venice

I like everything in this hotel

missing

the ambiance ,i was happy to see italians being employed in a multinational unit bravo it should be there

i think a little patient hearing even to the non consequent an observation made its not exactly correctly verbalisable but a patient hearing

missing

Staff welcome very helpfull and friendly If you shattle up down to venice railstation it may attract guest. Cleanness room acceries excellent

Bus stop is little far specialy if walk with family. This was the only reason we stay 1 day intead of 3 days. 2ndly wifi should be improve its not advance several time we disturbed reception staff beacuse the password we got we need again and again if we go out or switch off the device.

missing

There is a gym with free access Very convenient to reach Venice, via bus so location as good Nice pizza in the area with good prices

Hotel needs a renovation Very old, didnt feel so clean

missing

The hotel rooms were quite good.

The location isnt good also, the staff isnt that helpful. Also loads of info shown on Booked.net wasnt real, such as they dont provide any shuttle services.

missing

Not so new hotel, good location, affordable pricing for parking (10 EUR /night).

Internet not working (problems with connection and low speed), not so new hotel.

missing

Lovely big clean rooms with 2 beautiful pillows each and a huge bed Good sized bathroom and hot shower A kettle to make tea or coffee Fabulous buffet breakfast Fridge in the room

Our room was very noisy so we were tired from broken sleep from a clunking/rattling noise from maybe water pipes above us which we stayed in for 2 nights until we asked to a new room. This was attended to with no trouble by the reception staff For English speaking on non Italian speaking a clearer map of how to access and use the bus to get to Venice and back again would be helpful

missing

nice staff, rich breakfast

The airconditioning wasn't working proparly. They fixed it while we were staying there, but an awful smell. WiFi is free if you become a member for free, but it works very slowly on the 3th floor.

missing

No free WiFi , no shtell bus transport to city of Venice .

missing

Considering the quality of rooms and services offered by this hotel, the hotel in Mestre are of higher quality than those in the United States. The staff are welcoming and provide great advice and directions for transportation.

missing

Had an enjoyable stay at Margerha Holiday Inn. Cleanliness is thumbs up! Location is a little away from railway station that requires hiring a cab.
FAQ about Belstay Venezia Mestre
How far is Belstay Venezia Mestre from the city center?
Marghera city center is reachable within a 15-minute walk from Belstay Venezia Mestre.
What landmarks can I find in vicinity of the Belstay Venezia Mestre?
Centro Storico di Venezia, set within 2 miles from the Belstay Venezia Mestre as well as M9 Museo 900 placed just a 10-minute drive away are well worth visiting. If you are willing to explore even more landmarks in Marghera, attend Panorama Centro Commerciale located within a 15-minute stroll from the property.
Is there parking at the 4-star Belstay Venezia Mestre Marghera?
Yes, the 4-star Belstay Venezia Mestre Marghera features a parking lot available onsite.
Can I have breakfast at Belstay Venezia Mestre?
Yes, guests of Belstay Venezia Mestre can enjoy Italian breakfast served daily in the restaurant.
What time is check-in and check-out at the Marghera hotel?
Guests of the Marghera hotel can check in from 3 PM to 11.59 PM and check out from 11 AM.
Which amenities are included in the rooms of the Marghera inn?
All rooms of the Marghera inn feature a mini bar fridge as well as a safe box and smoke detectors, some of them boast private bathrooms along with a shower.
Is the staff at Belstay Venezia Mestre Marghera multilingual?
Yes, the staff of Belstay Venezia Mestre Marghera speaks English, German, French, Spanish and Italian.
Does Belstay Venezia Mestre offer facilities for business travelers?
Belstay Venezia Mestre conveniently features a work desk and a photocopier as well as a meeting room and a business center on-site.
Does Belstay Venezia Mestre have a bar to relax at?
Guests of Belstay Venezia Mestre are welcome to relax at the onsite lounge bar.